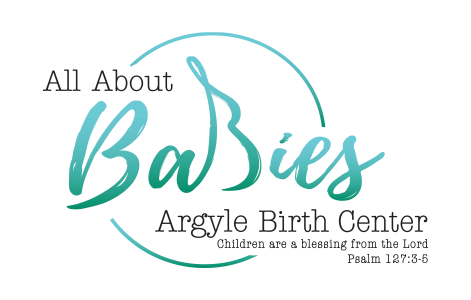 Out of Hospital Orientation
All About Babies loves to offer this class to expecting parents, caring family members, and supportive friends who may have some questions. It highlights the varying aspects of hospital and out of hospital birth, educates you about your options and equips you with the knowledge you need to make an informed decision. Most of all, our goal is to educate you on the benefits, bring awareness to out of hospital birth, and to help you have the birth YOU want. This is also a great time to tour the facility with loved ones!The Community Birth Orientation is FREE and families of all sizes are welcome!To find out when our next Community Birth Orientation is call or text our office at 972.653.2229.
Nutrition & Exercise Class
This wonderful class is just what you need for a healthy pregnancy! Come learn about which foods will best benefit you and baby, and what foods to stay away from and why. Learn exercises to stay fit and prepare for the marathon that is labor and birth and practice our relaxation exercise that is designed to be interactive for both moms and dads-to-be! This is a mandatory class that is included in your routine care.To find out when the next Nutrition & Exercise class will be held, call or text our office!
Client Portal Uses
*Send message to your midwives, office staff, or billing team*Electronically sign consent forms*Review educational forms*Fill out health history*View your Initial Client Agreement and financial documents*View your upcoming scheduled and previous appointment times and dates